The Vortex Boys Volleyball team is the start of Boys Volleyball in the Brainerd Lakes Area.  As the MSHSL approaches adding Boys Volleyball as a sanctioned sport in Minnesota.  Northern Heat Volleyball Club has started preparing younger boy volleyball teams with the hope that one day these boys will be allowed to compete for their school at the High School Varsity level.
Our goal is to teach boys the sport of volleyball, and provide life lessons while developing well-rounded student athletes and young men.
For more information about Boys High School Volleyball please visit this link.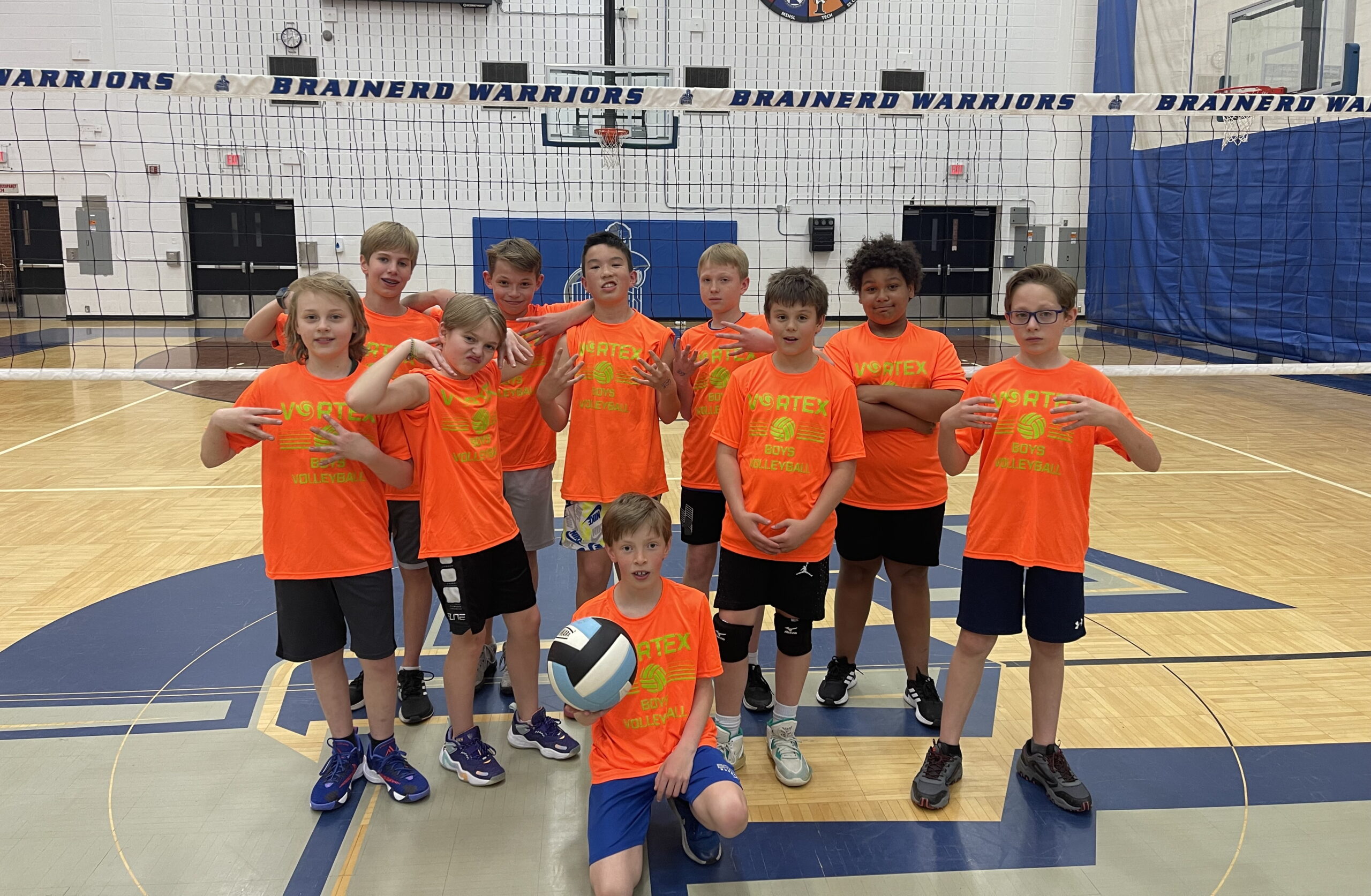 | PLAYER | # | POSITION | SCHOOL |
| --- | --- | --- | --- |
| Emmit Becher | 17 | TBD | Brainerd |
| Jace Davis | 10 | TBD | Little Falls |
| Archer Eckman | 0 | TBD | Brainerd |
| Brian Forsberg | 12 | TBD | Brainerd |
| Karsten Heitkamp | 22 | TBD | Brainerd |
| Tysen Hendrickson | 11 | TBD | Brainerd |
| Cooper Hennessey | 15 | TBD | Brainerd |
| Parker Montague | 1 | TBD | Lake Region |
| Walter Prahm | 20 | TBD | Brainerd |
| Will Stadum | 7 | TBD | Brainerd |
| DATE | TIME | LOCATION | NOTES |
| --- | --- | --- | --- |
| 04/25/2022 | 7:00 - 8:30PM | Brainerd High School | Main Gym |
| 04/28/2022 | 7:30 - 8:30PM | Brainerd High School | Main Gym |
| 05/05/2022 | 7:30 - 8:30PM | Brainerd High School | Main Gym |
| 05/12/2022 | 7:00 - 8:30PM | Brainerd High School | Main Gym |
| 05/16/2022 | 7:00 - 8:30PM | Brainerd High School | Main Gym |
| 05/19/2022 | 7:00 - 8:30PM | Brainerd High School | Main Gym |
| 05/24/2022 | 7:00 - 8:30PM | Brainerd High School | Main Gym (LAST PRACTICE) |